Bill Dunbar and Associates
Partners in Healthcare Documentation and Coding Compliance Solutions and data-driven population health management solutions to impact your bottom-line.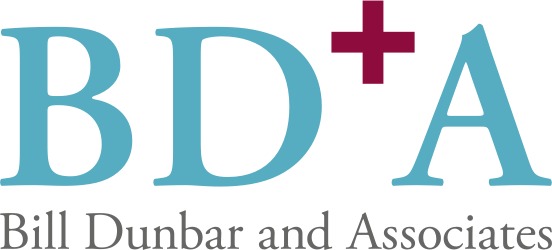 Bill Dunbar and Associates, LLC (BDA) – provides revenue growth strategies to clinics and hospitals throughout the United States. BDA's team of professionals and certified coders, with decades of experience working in the healthcare industry, increase the reimbursement to its clients by improving medical documentation, coding, compliance, and reimbursement for our clients.
Our clients often come to us because they face issues like these:
Having to do more with less – needing to hit or exceed rigorous financial goals even as resources are cut.
Losing sleep over noncompliant performance in key areas.
Losing appropriate reimbursement – leaving money on the table – due to procedural inconsistencies.
Not staying current with "big-picture" documentation and compliance requirements due to overwhelming day-to-day demands.
We understand, and we can help. Our experienced coding and financial professionals will work side-by-side with you, developing a customized approach to help you achieve positive results.
BDA clients see an average increase in net revenue per patient visit between 12 and 20 percent
BDA offers a comprehensive, customized, budget-neutral program focusing on improving compliance along with net revenue per patient encounter.